Who We Are

RS steels has been the #1 selling steel products like handrails,charupadi and steel products  for nearly 8 years with all over kerala supply. We will continue and produce amazing updates for our customer base.
We concentrate on steel products,pipes garade 202,304,316 etc.We do long lasting,awesome acrylic,steel,wooden staircase handrails,charupadi.we supply cutting wheels,polishing wheels as well essential  to all steel work. Our products are very known in all over kerala.
Our Work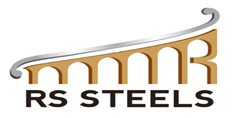 DO YOU HAVE A BIG IDEA WE CAN HELP WITH?